Win a DeWALT Hoodie, T-Shirt, Gilet, Mug, & Set of Carpenter's Pencils
We have a pile of prizes to give away and will be handing them to one lucky winner of a prize draw.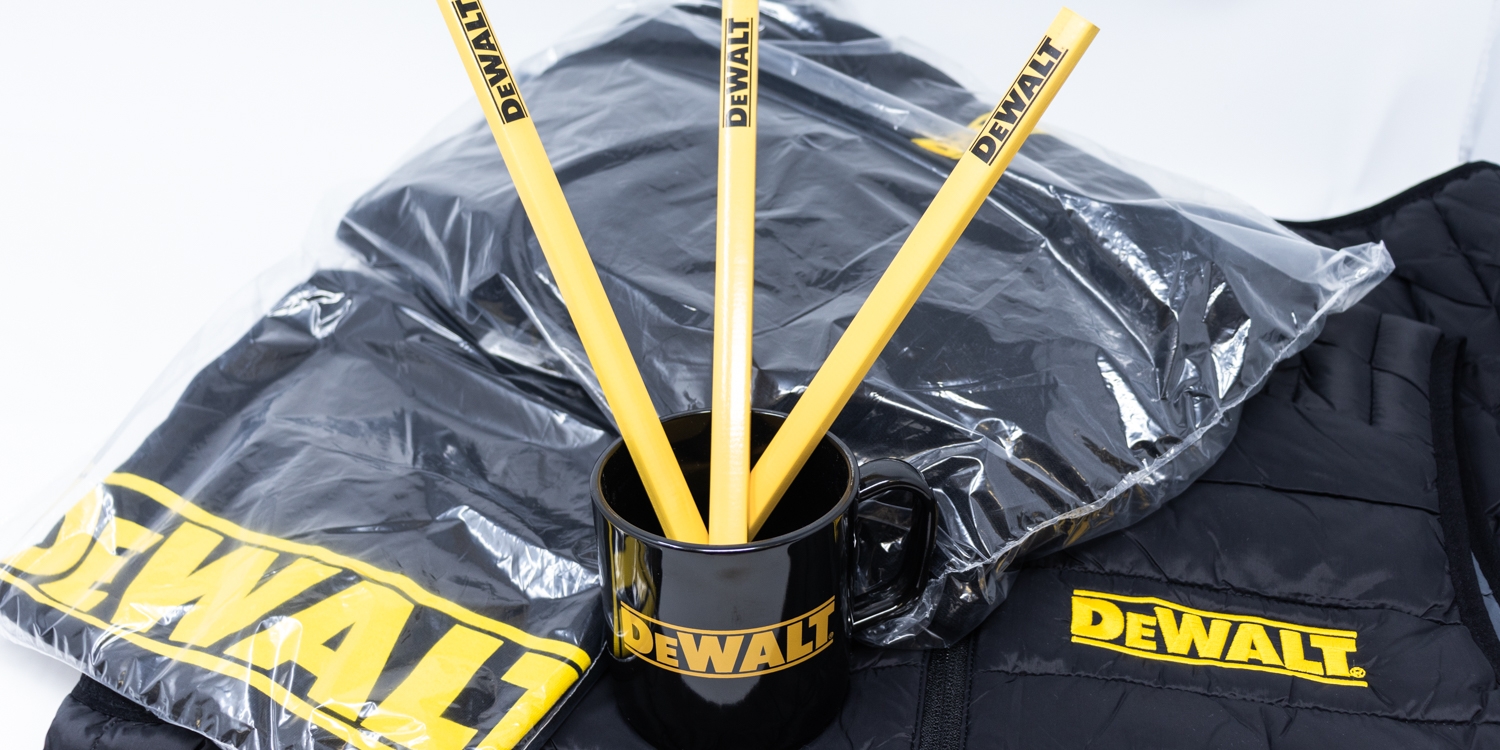 To be in with a chance of winning, simply CLICK HERE and complete the survey. The survey will run until the end of August when the winner shall be selected at random and contacted via email in the first week of September 2021.

Each email address will be entered into the draw once. Boys & Boden staff are inelligible as winners.
The winner will be emailed to arrange delivery or collection of their prizes.
The winner will be selected at random by a random number generator.
Provided email addresses will be temporarily stored for the duration of the survey after which they will be deleted.
Your details will not be stored for more than three weeks beyond the timescale of the survey or passed to a third party at any point.
This survey will run from until 27/08/2021.
The selected winner shall be contacted between 27/08/2021 and 03/09/2021.