Top-quality routing products for woodworkers and carpenters
Trend are known as the UK's leading brand for router bits, routing accessories, and routing jigs, providing top quality routing products for tradesmen and DIY enthusiasts alike.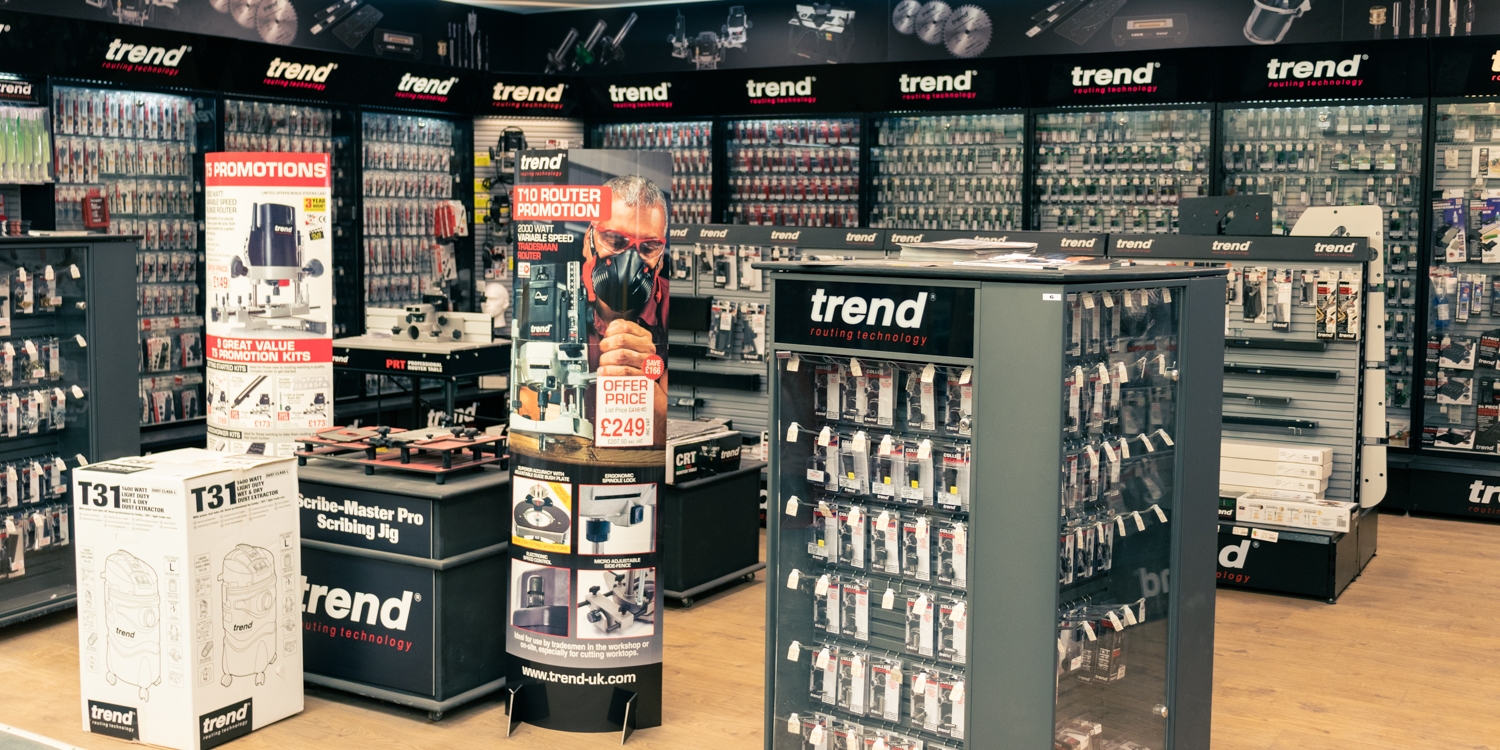 Trend routing tools and equipment are aimed specifically at three key market segments:
Professional woodworking and carpentry, and industrial woodworking products, designed for use in the most demanding applications in professional manufacturing and woodworking. The Trend Professional range of router bits for professional woodworkers, builders, and joiners includes tungsten carbide tipped (TCT), solid tungsten carbide (STC), and high-speed steel (HSS) cutters.
Trade range products, designed for professionals in the building trade, have been created for optimal productivity and are designed to maximise profitability for all onsite routing and joinery applications. Trade router cutters are Tungsten carbide tipped (TCT) router bits that are a specifically chosen range of tools targeted at the precise and unique routing needs of professional tradespeople, including kitchen fitters and building joiners.
Craft and home DIY (Do It Yourself) products by Trend are suitable for a large range of different DIY users from woodworking beginners to craft enthusiasts with a comprehensive range of tooling that is priced to provide top quality products that are also affordable. The Trend CraftPro range includes tungsten carbide tipped (TCT) router cutters for great value and top performance.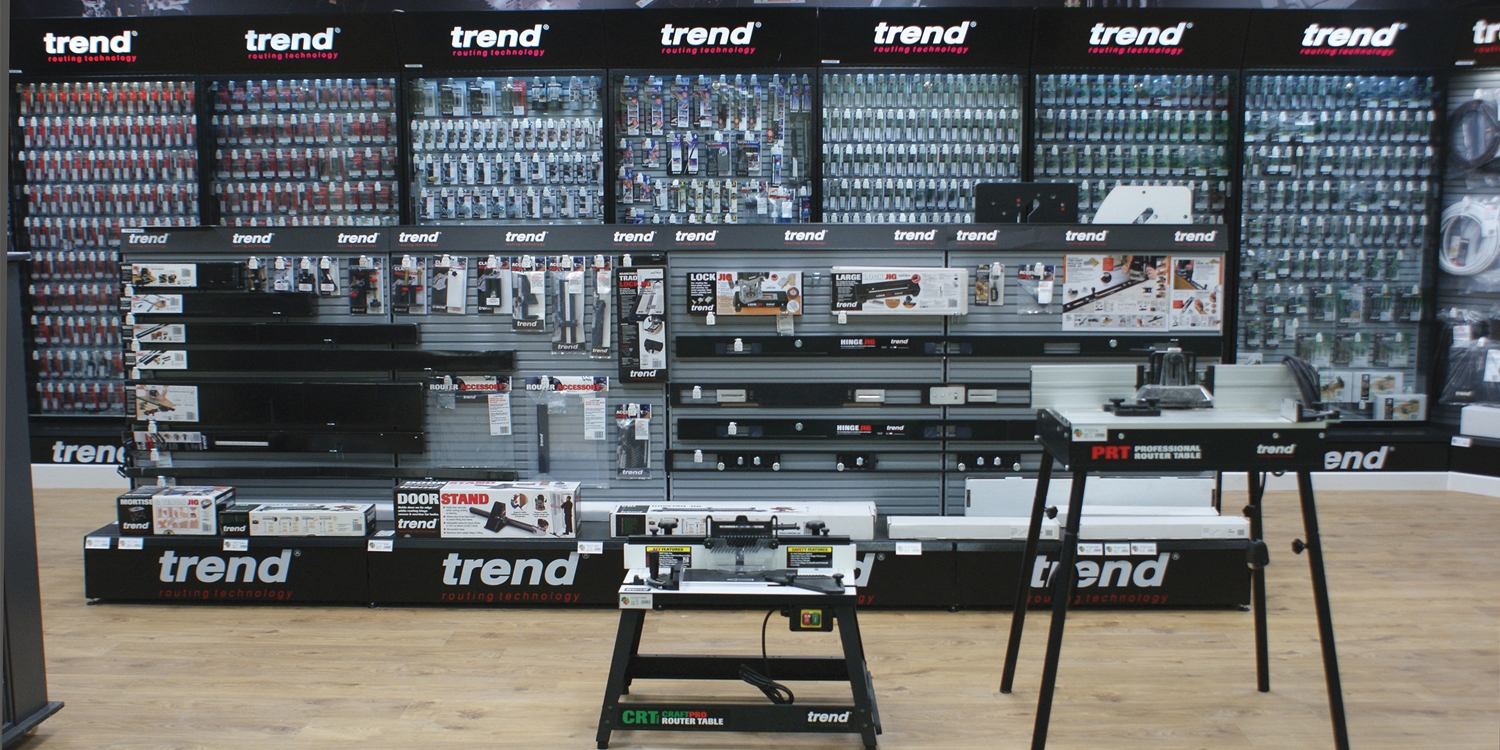 Routing products for every job
One of the things that makes Trend a leading brand is the impressive range of products they produce for all routing and woodworking tasks. Their selection of high quality routers and router bits is difficult to match, and they have been designing and developing router technologies since 1955.
Amongst the huge range of router bits from Trend you will find profiles and types of router bit including chamfers, V-grooves, ovolo, ogee, rebater, radius, and straight cutters.
As well as offering router cutters and bits in a massive selection of different profiles, Trend also produce various spedcialist bits, including replaceable tip cutters, that allow you to easily replace a blade on a cutter once it has been blunted through use. They also produce slotting and grooving cutters that have individual parts you assemble yourself to produce the exact profile for your job. Additionally, there are various self-guided router cutters that use a pin or ball-bearing guide to eliminate the need for an external guiding method when following a template or edge.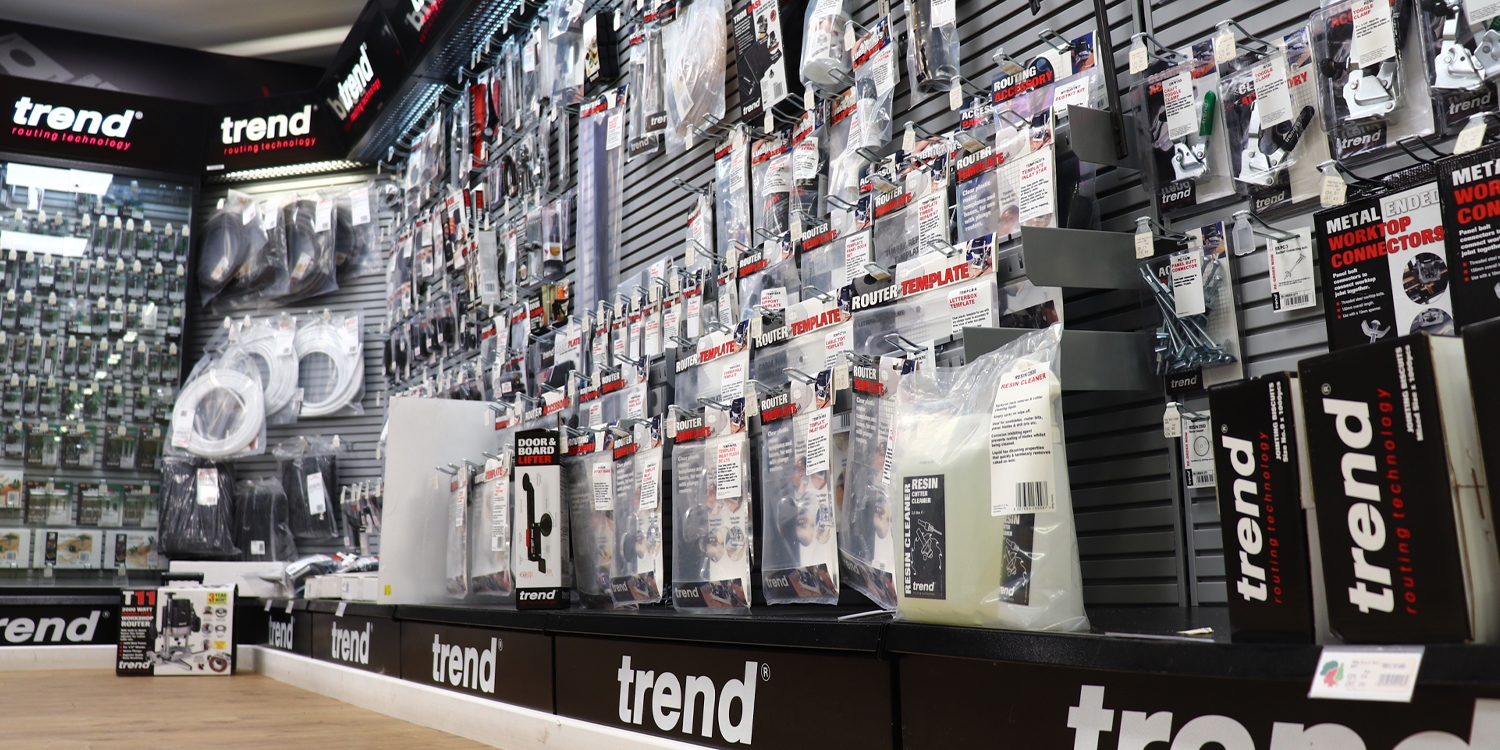 Routing quality assurance from Trend
Each router bit produced by Trend is put through up to 45 different processes during their manufacture, this can include brazing, turning, heat treatment, grinding, and cleaning. These processes guarantee high standards for each product produced by Trend.
Routing product development and research by Trend
Trend use a vastly experienced technical support team to produce their products, with backgrounds that include all aspects of engineering, joinery, routing, CNC programming, pattern and model making, and wood machining. Trend mixes the latest technologies with expert practical knowledge to produce the best routers and router accessories available today.
Each Boys & Boden branch has Trend trained staff on hand for professional and technical advice on routing products, many of thebranches also boast a Gold rating from Trend for offering a comprehensive range

Boys & Boden Gold routing centres with a very comprehensive range of Trend products:
Chester
Welshpool
Shrewsbury
Boys & Boden Bronze routing centres with a good range of Trend products:
Newtown
Llandrindod Wells
Have a look online at the range of Trend routing products we supply here or contact your local branch of Boys & Boden for more details on our range of routing products.