Christmas Bargains at Boys & Boden
This Christmas season a variety of hardware and tools are available at special low prices. Ideal for gifts or as a handy addition to your home or business, get them now while they're still available.
Click here to view the Sale and Special Offers part of our online store.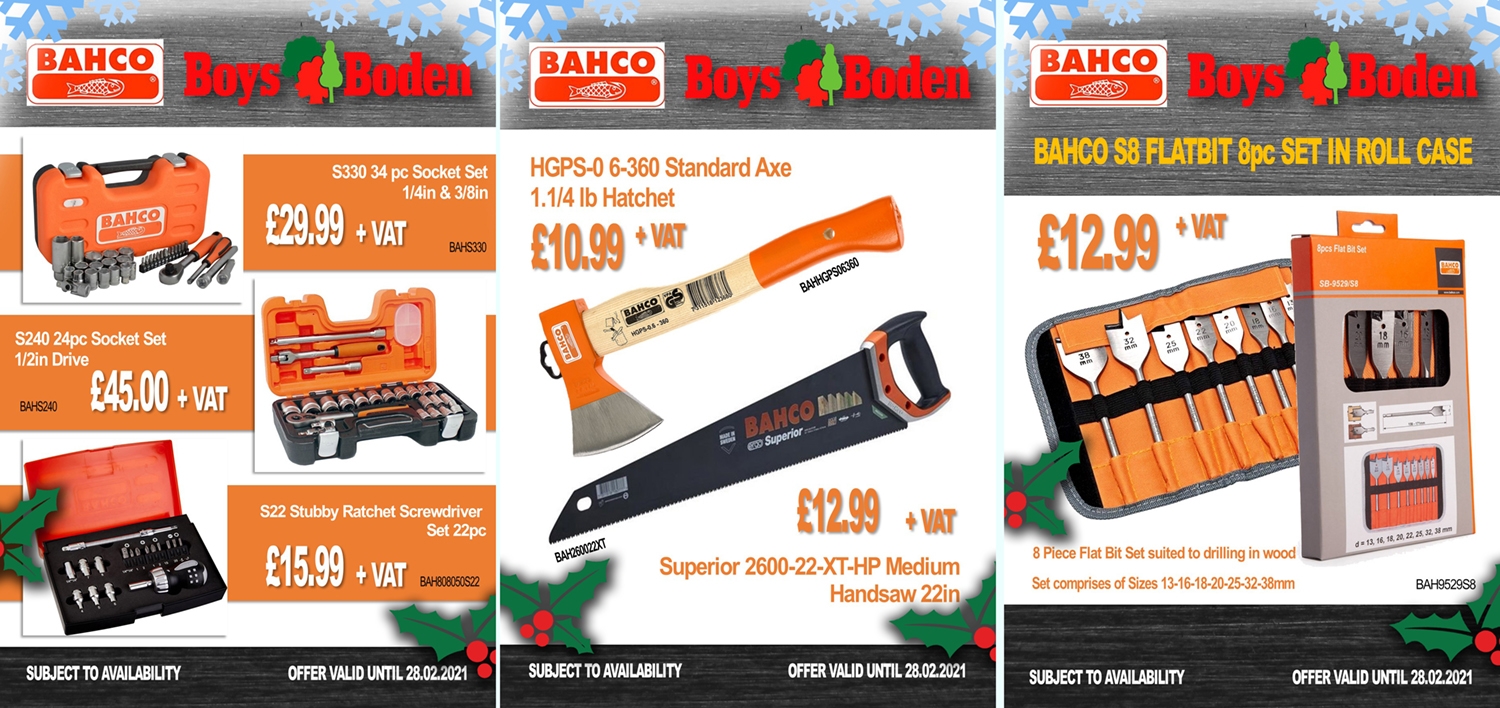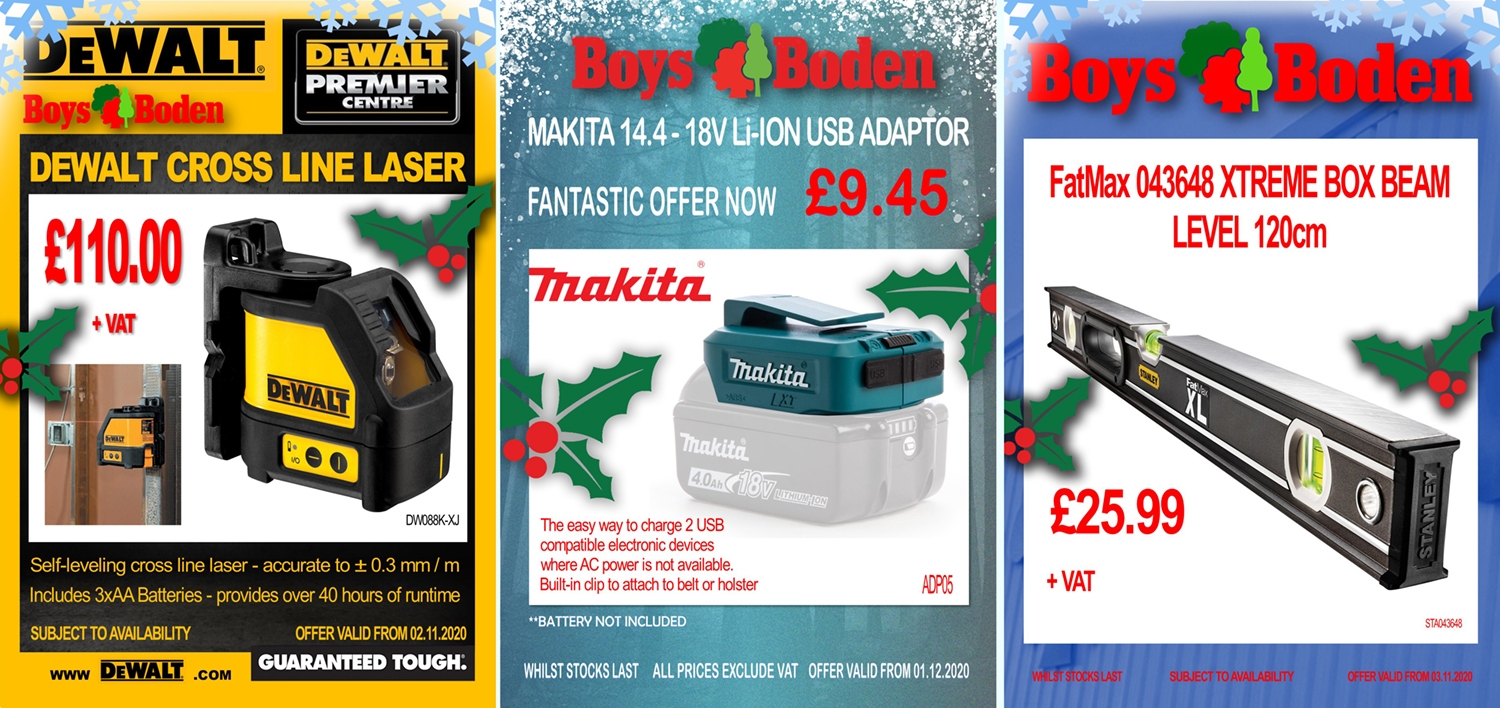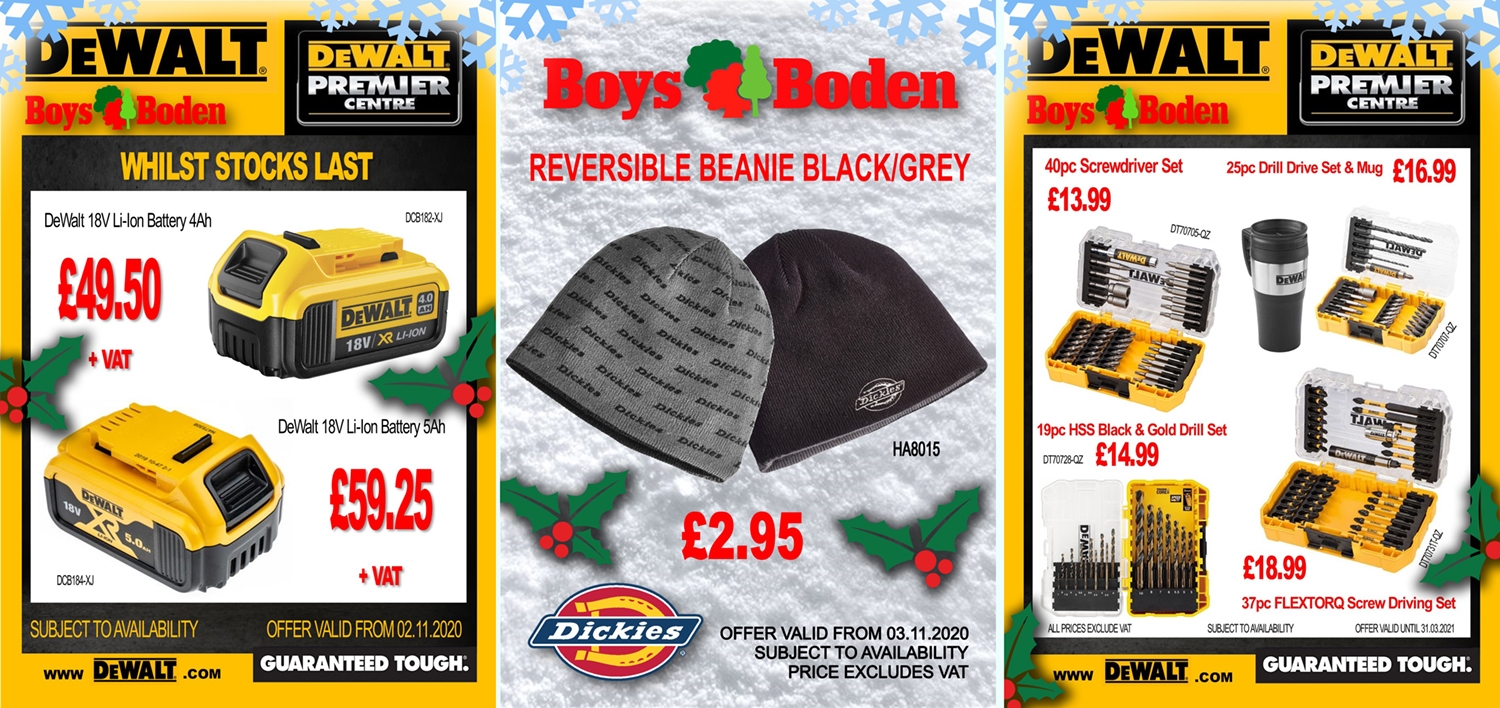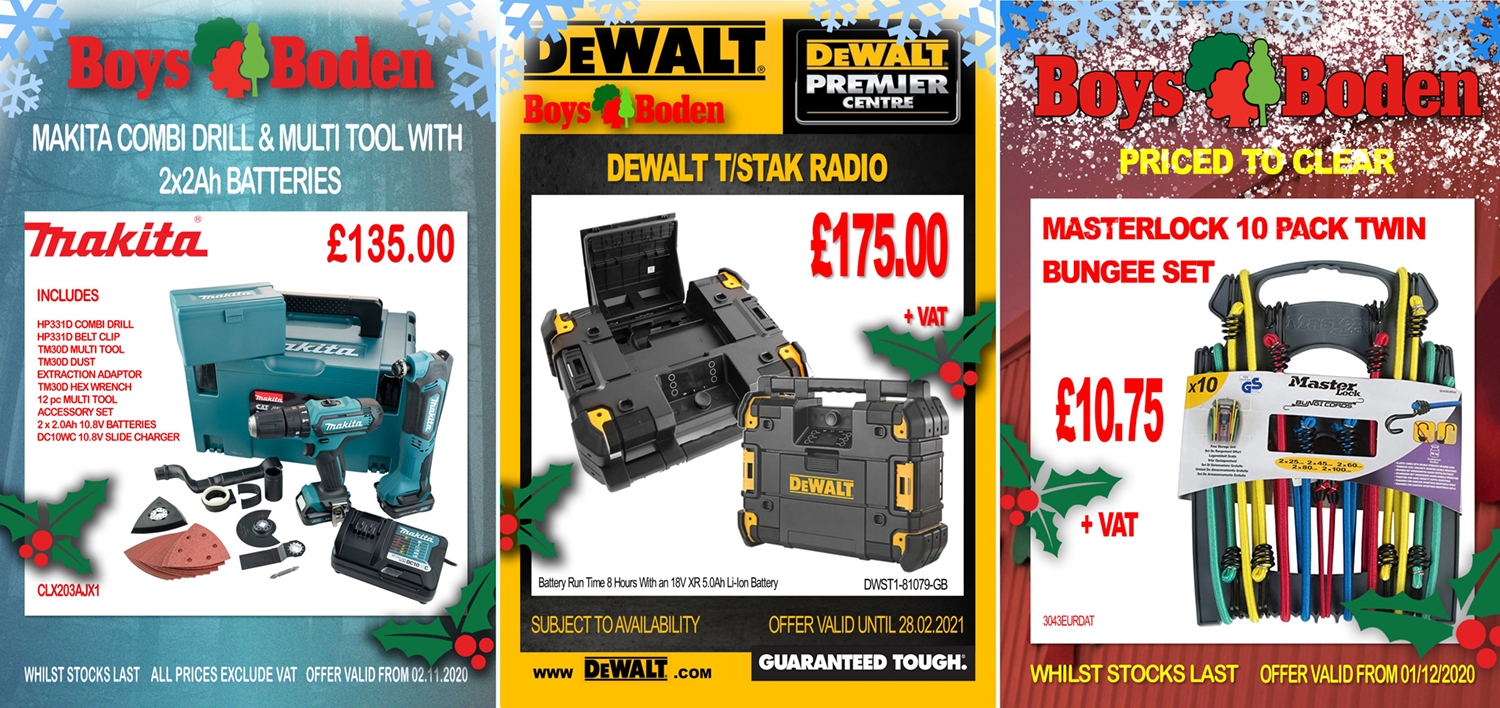 To find your nearest Boys & Boden branch, try the handy branch locator map, here.