3 NEW HGV'S HAVE JOINED THE BOYS AND BODEN FLEET
At Boys and Boden, we are always looking to improve our service in any way that we can. Being a leading supplier of building materials across Mid Wales, Shropshire and Chester, a key part of why we are favoured by our loyal customers is our ability to offer fast and convenient delivery to your worksite. Whether it is a single dumpy bag of chippings for your driveway or a large delivery of sand or aggregate for your construction project, at Boys and Boden, we've got you covered.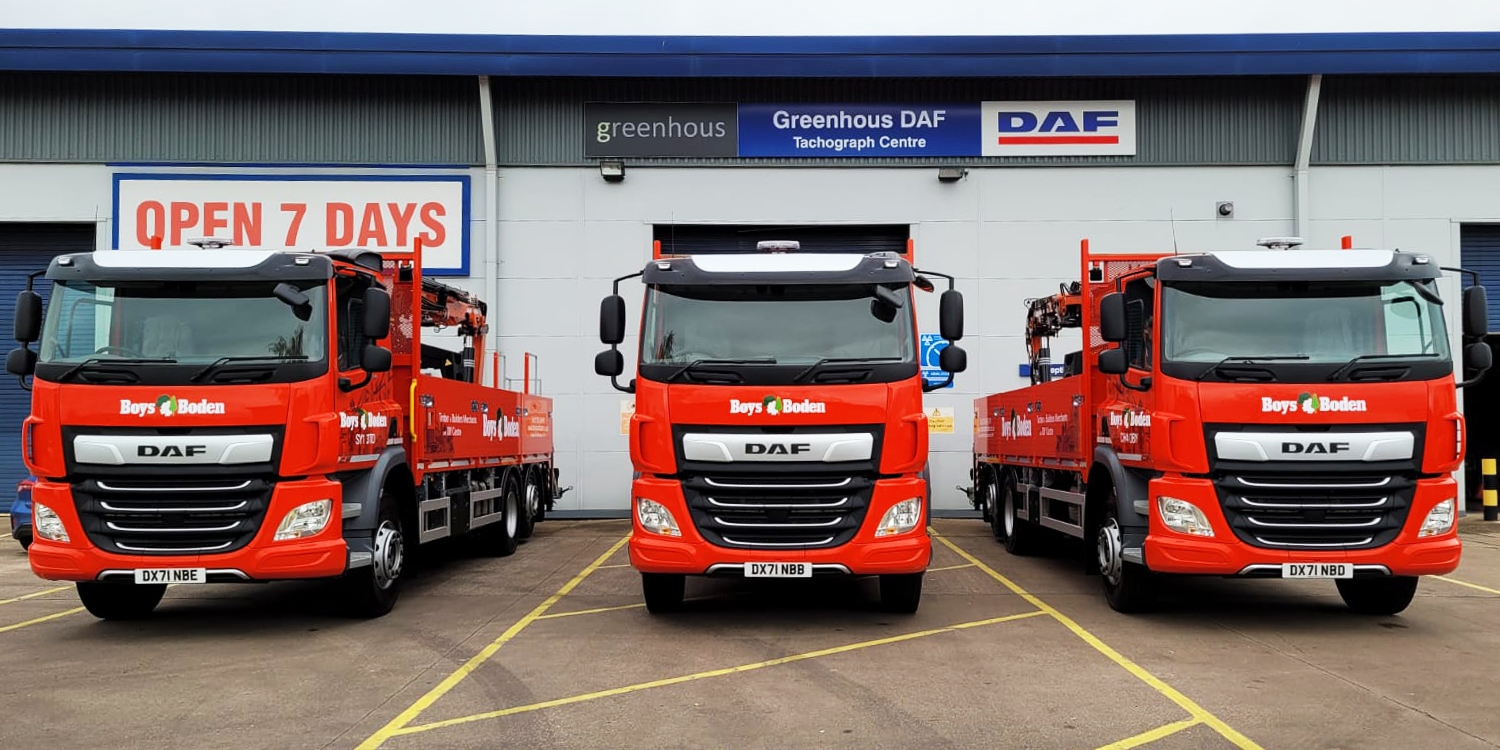 To provide the best service that we can, we need the best vehicles and tools at our disposal, that is why we have recently added these 3 brand new DAF FANCF 320 trucks to our fleet. Supplied by Greenhous Commercials and expertly modified to help us continue supplying our customers with outstanding service, we are excited that these new vehicles are now on the road.
DESIGNED FOR HASSLE-FREE DELIVERY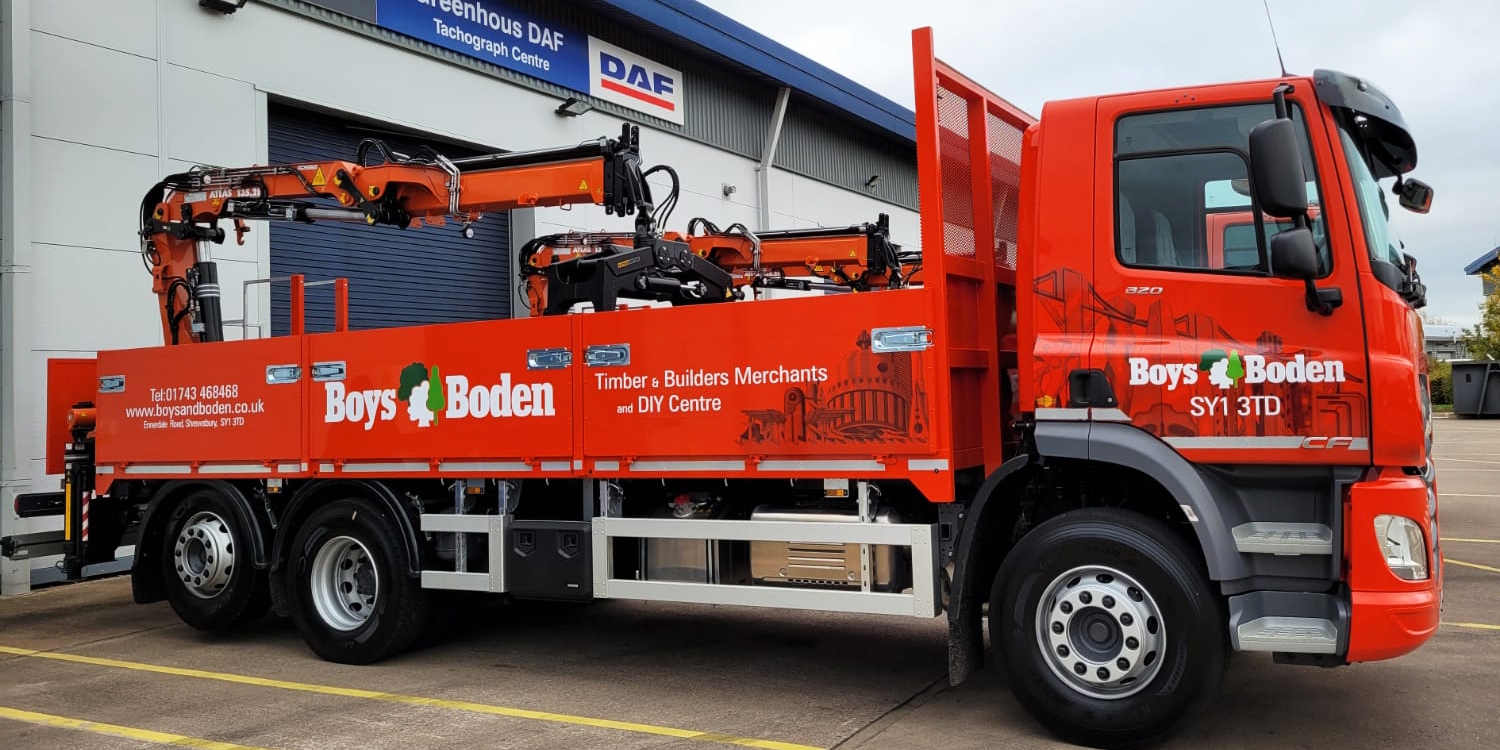 Working together with Jack Potts at Greenhous Commercials, these vehicles have been tailored for optimal performance. Designed purposefully to make loading and unloading as simple as possible, regardless of the load size or the location.
Starting with the rear steer feature on the chassis, each truck has excellent manoeuvrability which makes it perfect for delivering into tight spaces. Ideal for reaching difficult or remote locations as well as gaining access and leaving worksites or driveways with a narrow entry.
Assisting our excellent drivers, these trucks also have the latest safety features in the form of camera systems and side-scan detection that provides our operators with a more complete picture of the surrounding environment.
When it comes to loading and unloading, the fitted Atlas 135.2E/A2 Loader Cranes have an incredible lifting capacity of 2,990kg at 4.2m and 1,510kg at 8.2m. To facilitate this load-bearing ability, Fred Smiths has fitted each vehicle with a 21'4" treble alloy drop sided body and a rear staircase. This intelligent bodywork design gives great flexibility when loading and unloading with a range of different access points.
For the finishing touches, the trucks are finished in the Boys and Boden red with the inclusion of our branding that was stickered and fitted by sign and poster.
DELIVERY OPTIONS AT BOYS AND BODEN
Ready and waiting to deliver building materials to you, each of the new vehicles is already on the road servicing our incredibly loyal customer base. As our Boys and Boden stores are based in Welshpool, Newtown, Shrewsbury, Chester and Llandrindod, there are some minor differences in the delivery options each branch offers.
To find out what delivery options are available at your local branch, visit them in-store by finding them on our Branch Locator or call using the numbers below.
01938 556677 - Welshpool
01244 661414 - Chester
01597 828090 - Llandrindod Wells
01686 626677 - Newtown
01743 468468 - Shrewsbury