Expert levels of security at an affordable price, Master 40mm Laminated Padlocks are just £1.99 at your nearest Boys & Boden.
These durable locks have a compact and sturdy design that can be relied upon to keep doors, gates and storage units secure.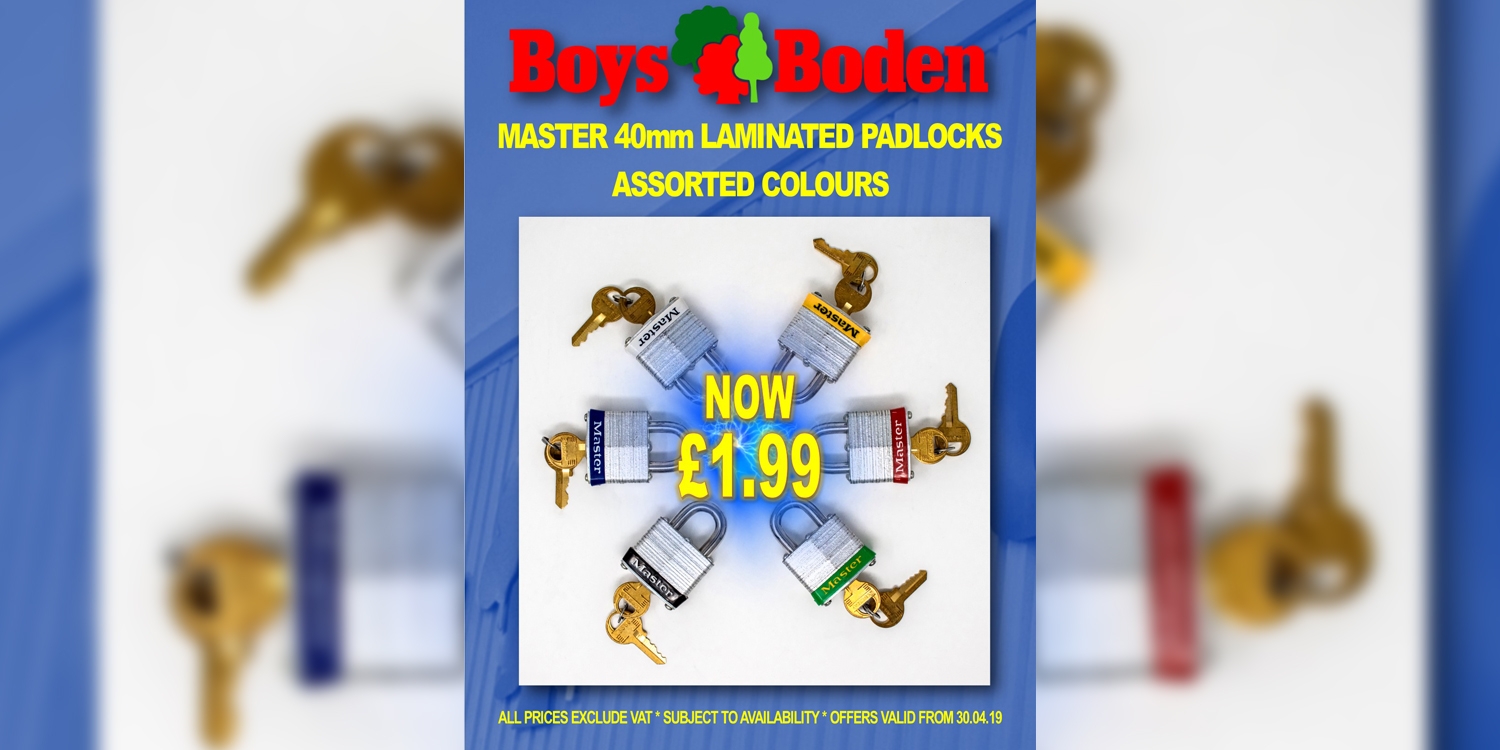 Security You Can Trust
The shackles on these padlocks are made from hardened steel for high cut resistance and the bodies are laminated steel, a material that is extremely tough to damage in any way.
Each padlock comes with two keys, four pin tumblers to deter picking and a vinyl bumper in one of six possible colours.
Hurry, this offer is only available while stocks last.
For more on security and storage products available at Boys & Boden, click here.
To find and/or contact your nearest branch, take a look at our branch locator map.