DeWALT Premier Centre Deals & Demonstrations
There was a DeWALT Premier Centre demonstration day at Boys & Boden Chester branch on Thursday, June 20. The event featured unmissable deals on DeWALT products as well as demonstrations on how to make the most of them.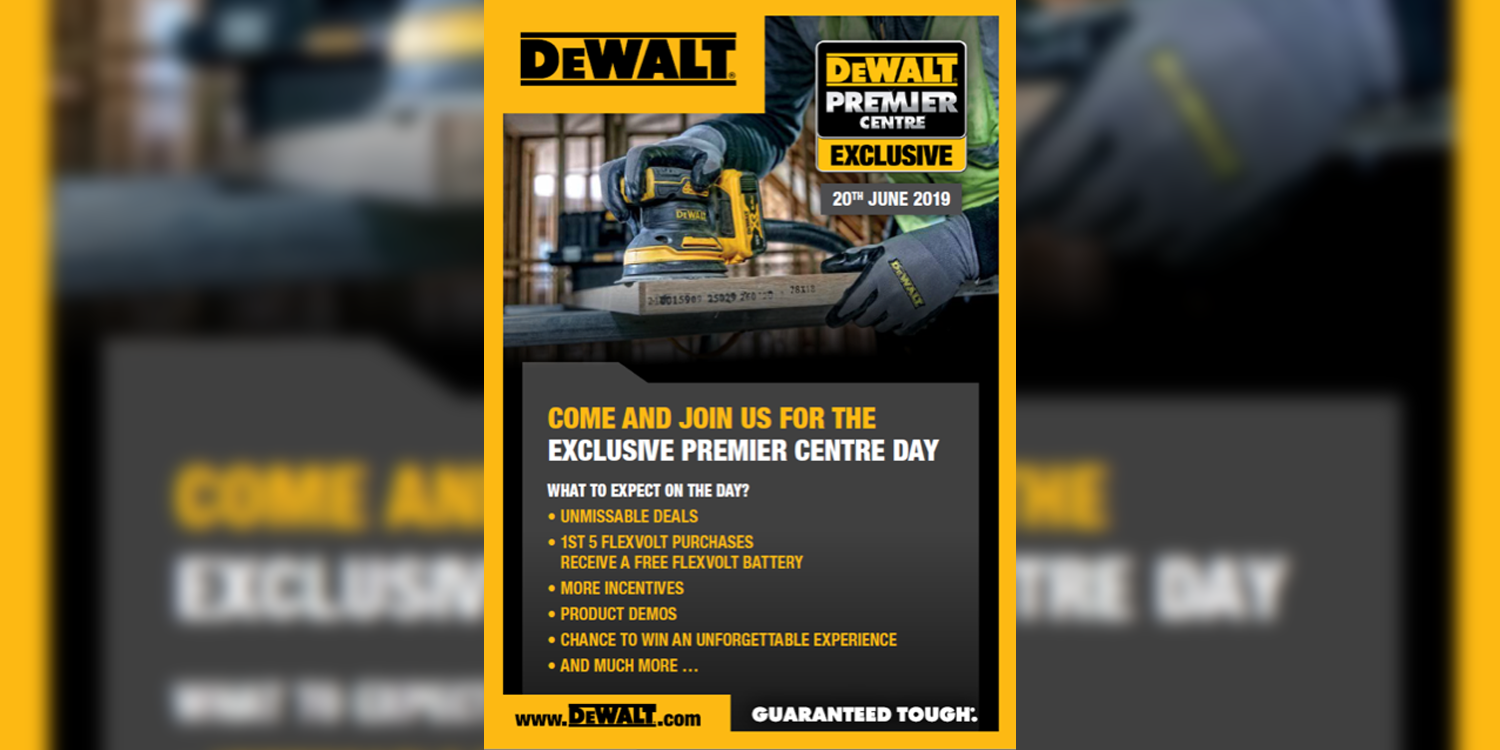 Keep up to date with Boys & Boden, events and current offers through the blog, Facebook and Twitter.
Find your way to Boys & Boden in Chester with the branch locator map.
For more on events and the great deals available, get in touch with Boys & Boden.
Offers are subject to availability, terms and conditions apply.