Cedral Cladding; Cement and Wood Combined For a Strong & Attractive Property Exterior
Modern properties deserve the very latest in cladding innovation to achieve a high-quality look that lasts. Fibre cement cladding solutions by Cedral are at the forefront of cladding technology, giving a finish that is attractive, durable, easily installed and cost effective.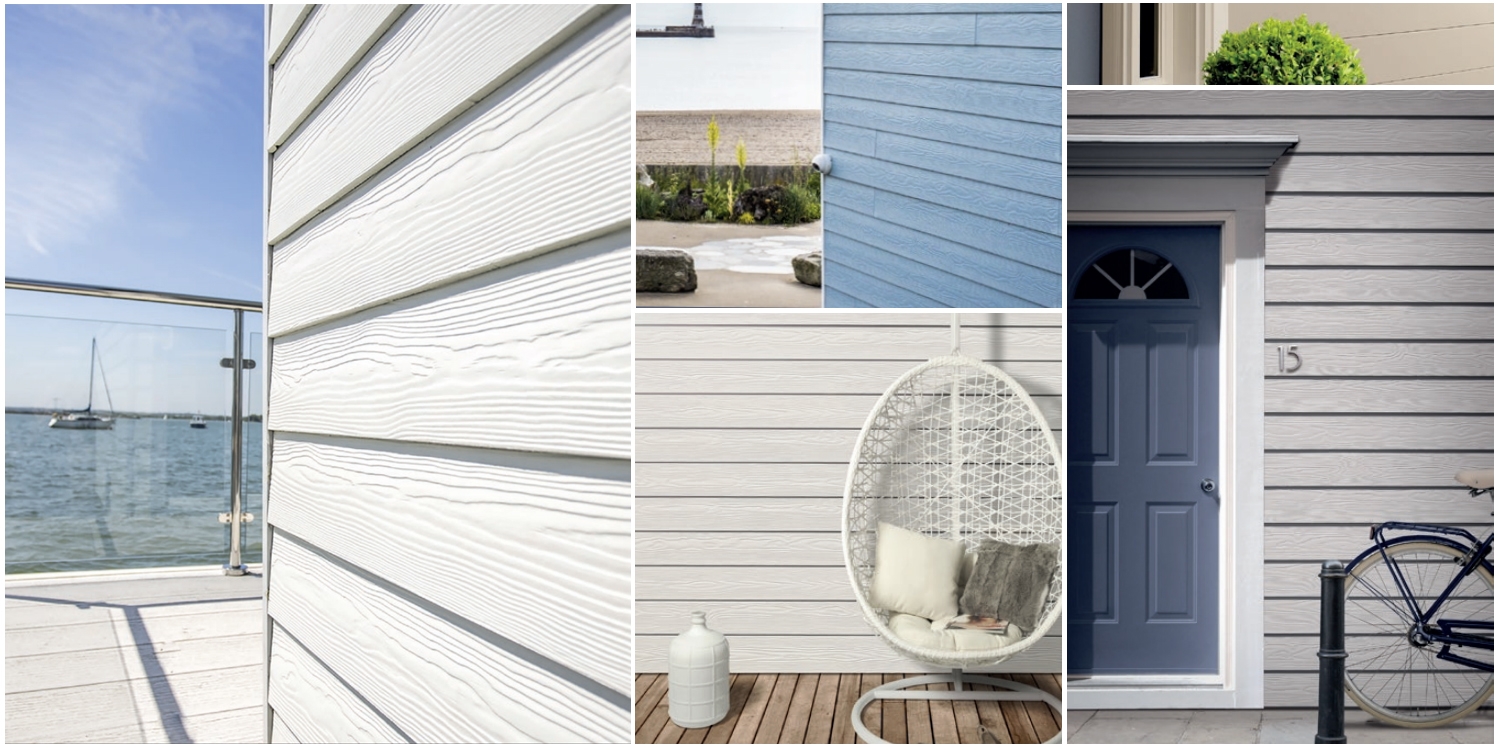 Made to last, Cedral cladding is resistant to rot and damage from pests. With inbuilt UV resistance, the cladding will also retain its colour and integrity throughout the years. Cedral cladding is made with a smart mix of wood and fibre cement for a much more durable and customisable alternative to timber weatherboard. The layered structure of the material makes it very strong while allowing it to also be thin and far less bulky than alternative sheet cladding.
Cedral Cladding is Available in Two Ranges; Click and Lap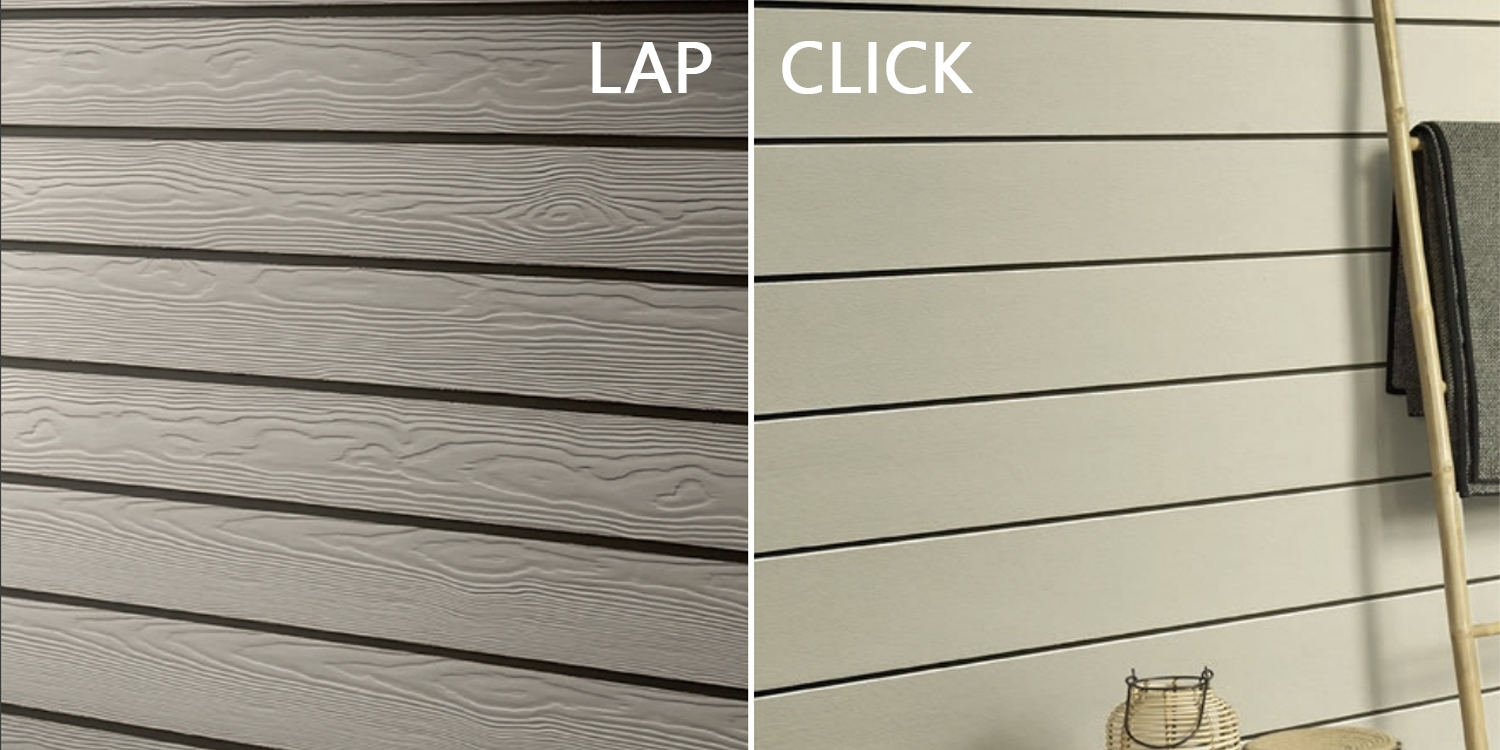 Cedral Lap has been manufactured to be installed in the traditional lapped style; imitating standard timber cladding. Lap cladding is easily installed and maintained, providing a faux timber texture in a colour of your choosing. The Lap range can be installed horizontally or vertically for the desired shadow pattern. The range comes in 21 colours and 2 wood stain finishes, allowing for a fully personalised project.
Cedral Click provides a more contemporary aesthetic as the planks sit flush against oner another for a smoother finish. Made from the same material, the click range is available in the same selection of colours and finishes as the Lap and also provides a durable and easily maintained cladding.
Cedral Cladding Colour Options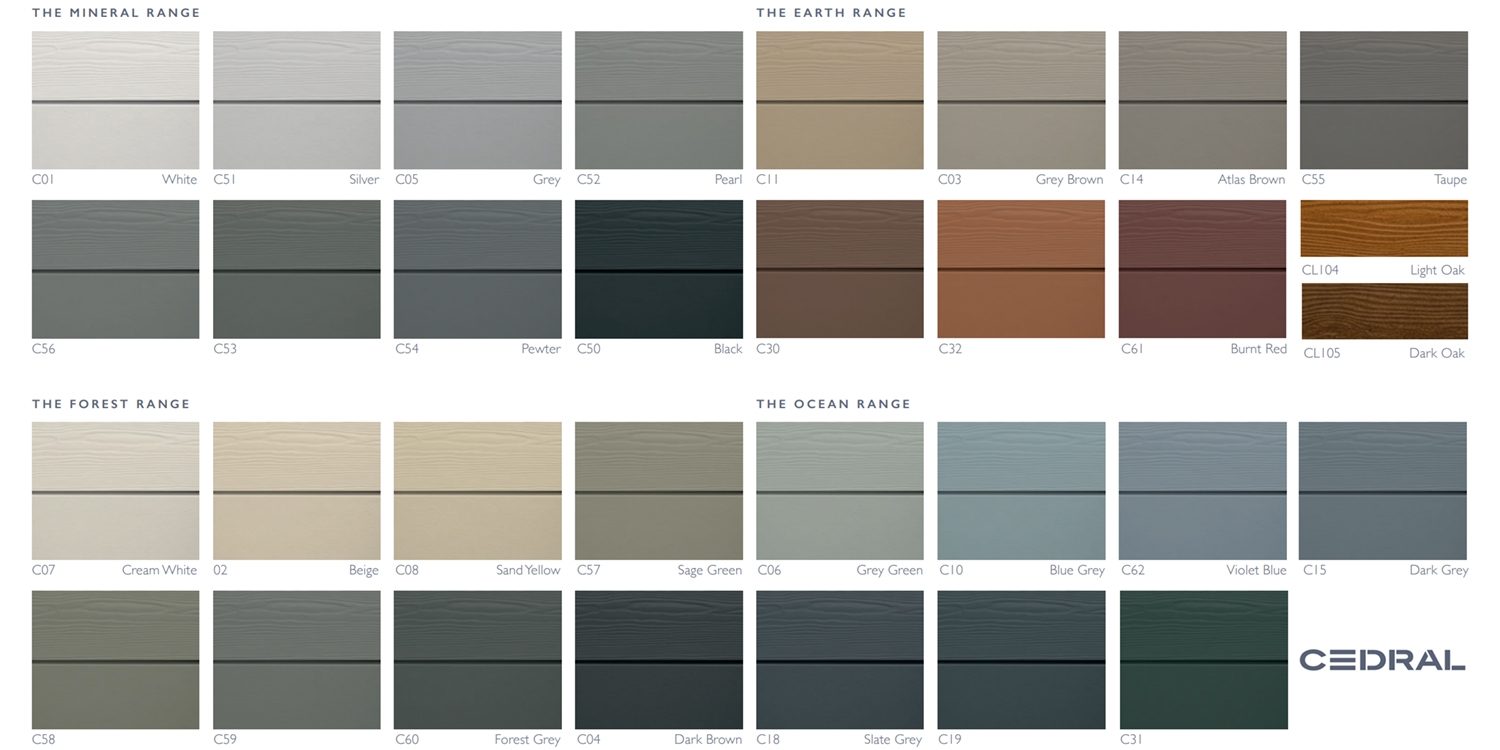 For more on Cedral cladding and the full range of cladding options for your home, business or project visit a Boys & Boden branch today and speak with the helpful staff. Find your nearest branch here.