Create a Bespoke Milano Kitchen with Boys & Boden Chester
The Milano Kitchens Symphony collection boasts stylish kitchen units for you to create a contemporary designer kitchen for your home at an affordable price. At the heart of any home, it is important that a kitchen is both practical and welcoming, especially since we spend so much time in them.
Featuring a wide variety of styles from sleek contemporary units to stoic and traditional aesthetics there is something in the Milano range for all tastes. To discover the available kitchen design options, call the Boys & Boden kitchens team on 01244 661955 or email alex.buchanan@boysandboden.co.uk

Paints and Finishes
An important part of designing your kitchen is choosing the paint for your units. The Symphony collection features a vast selection of paints and finishes, ready to suit your precise wants and needs in either matt or gloss.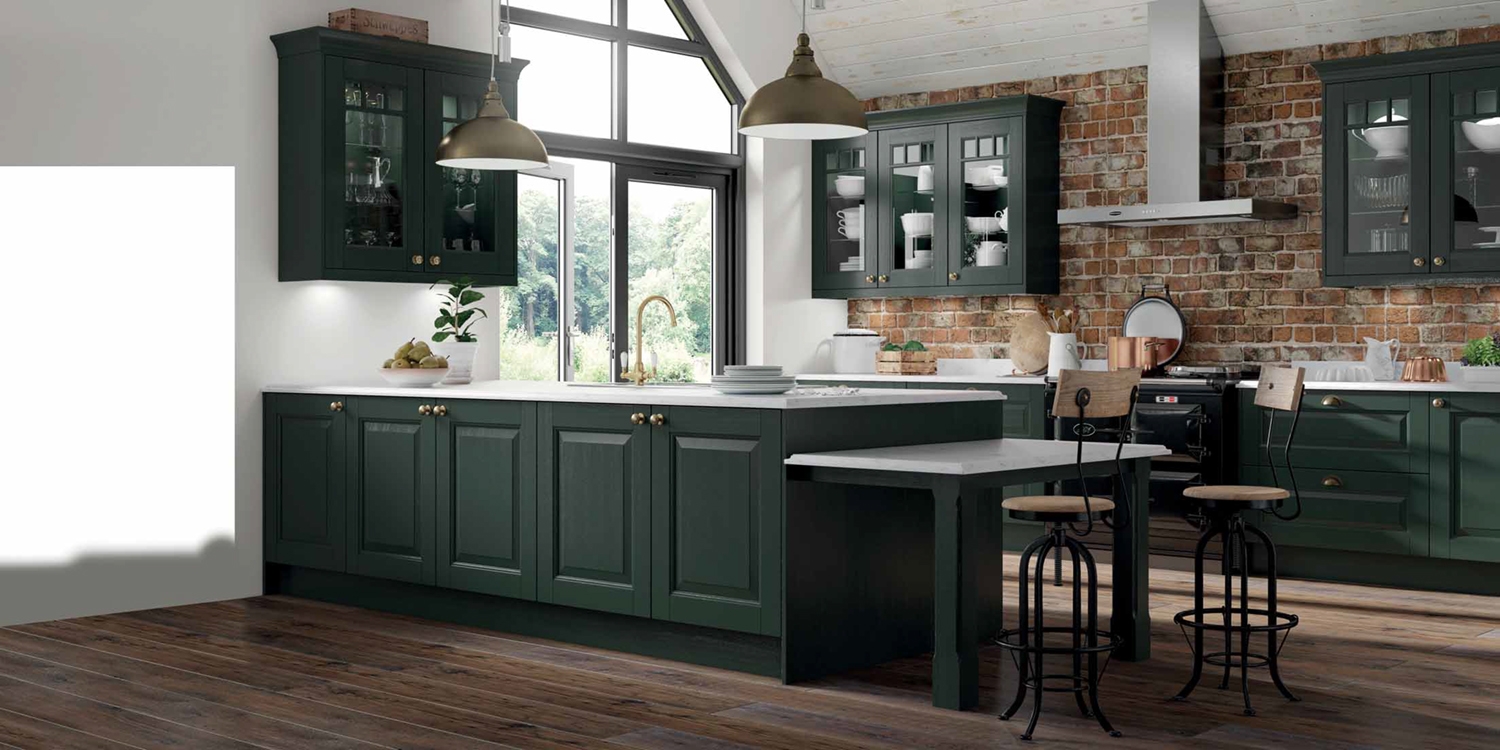 Kitchen Door Suites; Choose your Style, Choose your Paint

Milano Symphony offer a huge variety of paint and door style configurations to choose from. When it comes to door styles you may choose from the contemporary styles such as Alta or New York or something more traditional like the Ashbourne or Wexford designs. Once you have selected your favourite you may then peruse the 19 different colour options. For more extravagant designs you may even mix and match paints for a personally curated colour scheme in your kitchen.

Classic Collection
The Milano Classic range features a selection of timeless designs for your kitchen space. These units have simple yet effective shaker designs and smooth practical forms. While the classic collection is nothing ground-breaking in a contemporary sense it is ideal for those that prefer a familiar traditional aesthetic in their kitchen space.

Kitchen Lighting & Accessories
Smart lighting choices make a significant impact on the atmosphere of a kitchen space. Under cabinet lighting is not only practical for keeping the workspace visible, it also keeps it bright and attractive. Depending on the type of lighting used, the space can also be cool and sophisticated or warm and cosy.

Compact Storage Solutions
Every good kitchen has some innovative hidden surprise that enhances the practicality of the space. The most effective hidden surprise is use of smart storage. Extending cabinet shelves, retractable wine racks and magnetic utility racks are all excellent example of storage solutions available from Milano that can maximise the utility of your kitchen space.

Milano Symphony Kitchen Splashbacks
Along with serving a practical purpose of providing an easily maintained surface above a hob, splashbacks also fulfil a role like that of a feature wall. They offer the opportunity to add a splash of colour to a space, acting as a centre-piece to the visual profile of your kitchen. The Milano range boasts a wide selection of glass kitchen splashbacks to suit your tastes at a great price.

Milano Kitchen Worktop Surfaces
When you think about how you experience a kitchen space, touch is an important factor, especially when it comes to the choice of worktop. These surfaces need to be pleasant to the touch yet also durable enough to take the wear and tear of general use. The Milano Symphony range offers a wide selection of easily cleaned laminate worktop surfaces in a variety of gorgeous colours and designs. Available surface profiles include Oak Block, Natural Ash, Copper Slate, Brazilian Walnut and Alpine White.

Kitchen Unit Handles; Contemporary, Traditional & Inline
Once you have settled on a design for your cabinets, the next decision is handles. Handles come in a range of attractive styles, suitable for both modern and classical kitchen styles. Sleek contemporary shapes are available along with ornate and stoic traditional forms. These designs also come in a selection of finishes, from bright chrome to rich coloured pewter and smooth copper. If you want a minimalist aesthetic you may prefer inline handles. These handles have subtle profiles and are available in four trim finishes.

For more on the Milano Symphony collection and the many other designer kitchens available for your home or project, visit Boys & Boden Chester branch or contact the kitchens team on 01244 661955. To locate the Chester branch, see the handy branch locator map here.