VANDERSANDEN BRICKS AT BOYS AND BODEN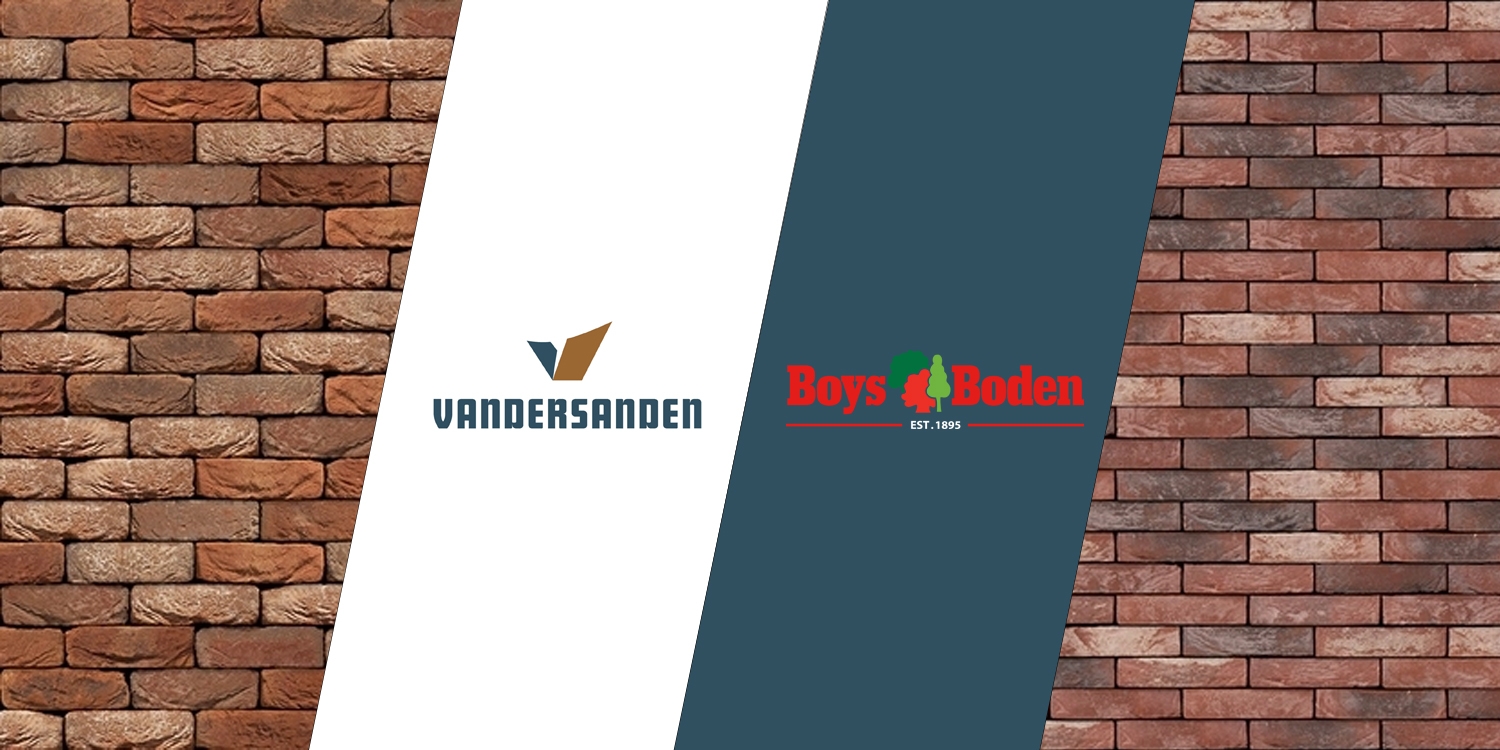 A key part of both the structure and aesthetic of your property's architecture is choosing the right bricks; an important, early decision in any construction process. Varying in styles from the different colours, textures and finishes available, you help determine the overall character of the finished project.
Stocking over 1 million* bricks in our Chester branch alone, at Boys & Boden we understand the importance of providing extensive choice, with the added convenience of immediate availability to help you meet project deadlines.
Always looking to offer more, we have recently expanded our stock to include 14 different Vandersanden brick options. Renowned worldwide for quality and style, explore our range of Vandersanden Bricks ready for your next project.
WHAT ARE THE ADVANTAGES OF CHOOSING BRICKS?
The traditional choice for construction, it is often easy to forget the many advantages that come with choosing bricks. From the more obvious reasons such as their longevity, with a lifespan of more than 100 years, to their natural thermoregulating properties the reason that bricks are so widely used within construction.
Long-Lasting Solution
As previously mentioned, the average lifespan of a brick is over 100 years. This not only makes it a great choice for the long term structural stability of buildings but also has environmental benefits, as a material that seemingly lasts forever.
Robust & Resistant
Durable and robust, the high levels of resistance to pressure and frost without any shrinking or expansion provide the rigidity necessary for solid foundations. Whilst other important characteristics such as being non-flammable and non-combustible reducing the risk of fire damage.
Design Style & Choice
Providing you with an extensive choice of finishes to your construction, bricks are available in a wide selection of colours, textures and finishes. Capable of being used in a single style, in several different styles, or in combination with different materials, the design possibilities are endless. In addition, once installed bricks require very little maintenance in terms of their aesthetic.
Environmentally Friendly
A completely natural material that is fire blasted to remove any organic materials, bricks are a sustainable material that does not impact the environment. Regularly recycled and repurposed due to their extensive lifespan, there is limited waste, even in the long term, when choosing bricks.
Natural Properties
As brick is a heavy dense material, it also has a selection of added beneficial properties. It naturally stores cool air or heat, which provides a level of insulation to your indoor climate and thus saves on your utility bills. Bricks can also easily absorb humidity, especially in comparison to other building materials. This is important for preventing the build of mildew or the possibility of dust mites. Finally, the natural thickness of bricks provides a level of soundproofing between rooms within a building, as well as from outside.
WHO ARE VANDERSANDEN?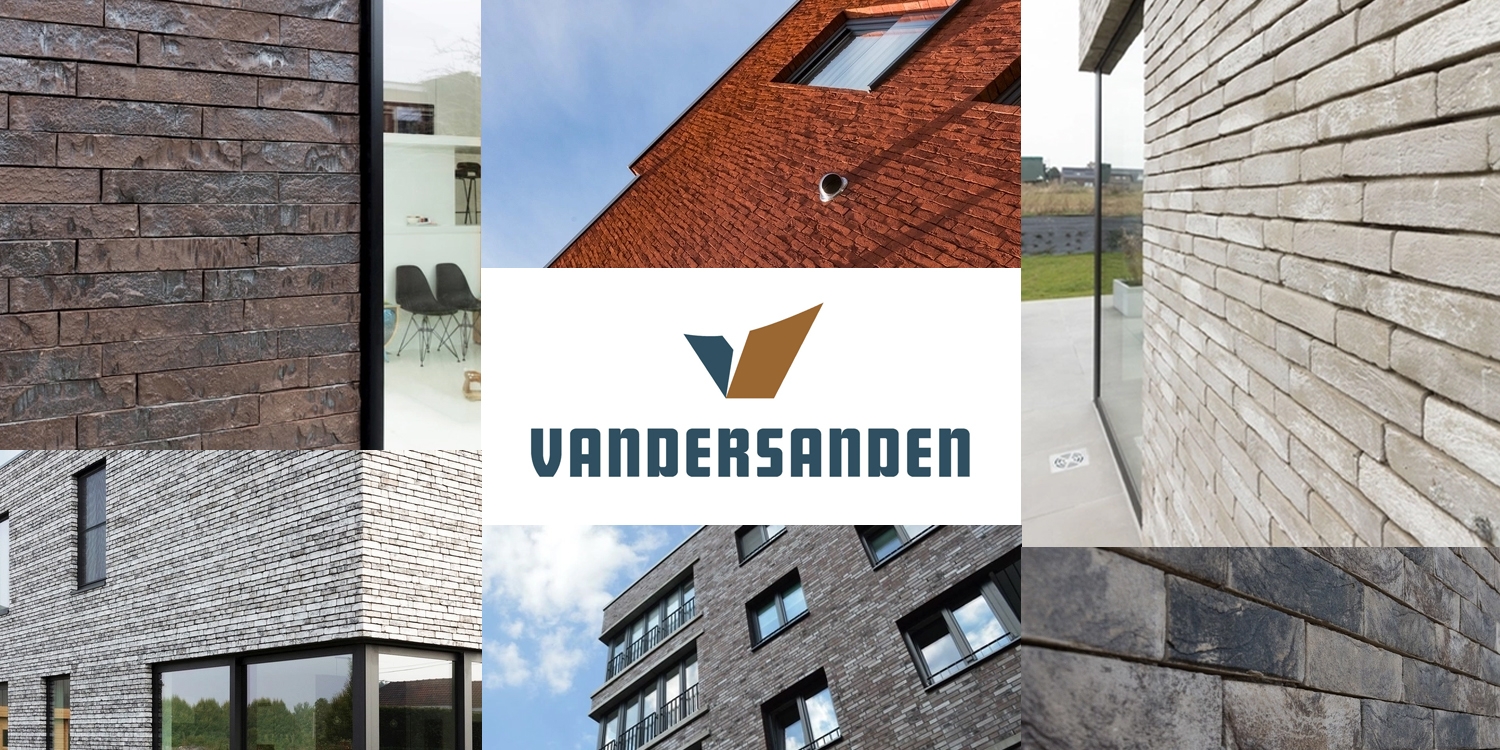 One of the largest brick producers within Europe, Vandersanden is a family-run organisation that produce facing bricks, pavers, brick slips, façades and streetscapes. Inspired by shaping the physical living environment of the future, its goal is to provide the highest quality solutions available in a sustainable manner.
Creating beautiful structures, Vandersanden never compromises on style. Offering bricks in a wide range of styles, colours and textured finishes. Providing an outstanding amount of choice to finish the external, or even to create an internal feature, within your next construction project.
VANDERSANDEN BRICKS AT BOYS AND BODENS
Now stocked at Boys & Boden, we can now offer 14 different Vandersanden brick choices readily available for collection. Each providing its own unique finish thanks to the individual variations in colour and texture, explore the full range of Vandersanden Bricks at Boys and Boden to find the perfect choice for your next build.