Garador
Garador; The Garage Door People
Trading since 1948, Garador is one of the UK's industry leaders in garage door manufacture. Boasting intelligent design capabilities, their innovative range includes Up and Over, Sectional, Side-Hinged and their own unique GaraRoll Roller style garage doors. Based in Yeovil, all of their garage doors are produced in the United Kingdom adhering to European Safety standard BS EN 13241 and sealed with the 'Made in Britain' stamp. Confident in its complete in-house manufacture, Garador provides an outstanding 10-year limited warranty on all Up and Over, Sectional and GaraRoll roller doors with the addition of a 5-year limited warranty on all GaraMatic operators. Simple to install and delivered with full technical support, the high-quality service from Garador goes beyond their industry-leading garage doors.
Up and Over Garage Doors

Reliable, smooth functioning and attractive are three ways to describe Garador's collection of Up and Over Garage Doors. The standard garage door style that you are most familiar with, the option of canopy or retractable gearing allows you to choose the operating system best suited to you. Simple in its operation, canopy gearing causes the door panel to run vertically along with the side frame, together with a spring assembly at the top of the frame. This means that when open, there is a protrusion of approximately a third of the door that forms a canopy. Retractable gearing differs in that the door panel runs along horizontal tracks that return into the garage during operation. This design feature is why retractable gearing doors are designed specifically to be used in conjunction with an electric operator. Up & Over garage doors are available in a choice of 3 different materials: steel, timber and GRP, and a range of colours and finishes. All up & over doors are easy to install and come with full technical and warranty support. Available to be manufactured in either timber, steel or GRP, Garador offer a huge selection of finishes and styles to match your property's aesthetic. For increased security, see Garador's Guardian Range of Up & Over Garage Doors which has been approved by the Association of Chief Police Officers. Including eight door braces instead of the standard two on the rear of the door for extra strength. In addition, steel plates are fitted to the base of the door, protecting key locking points.
GaraRoll Roller Garage Doors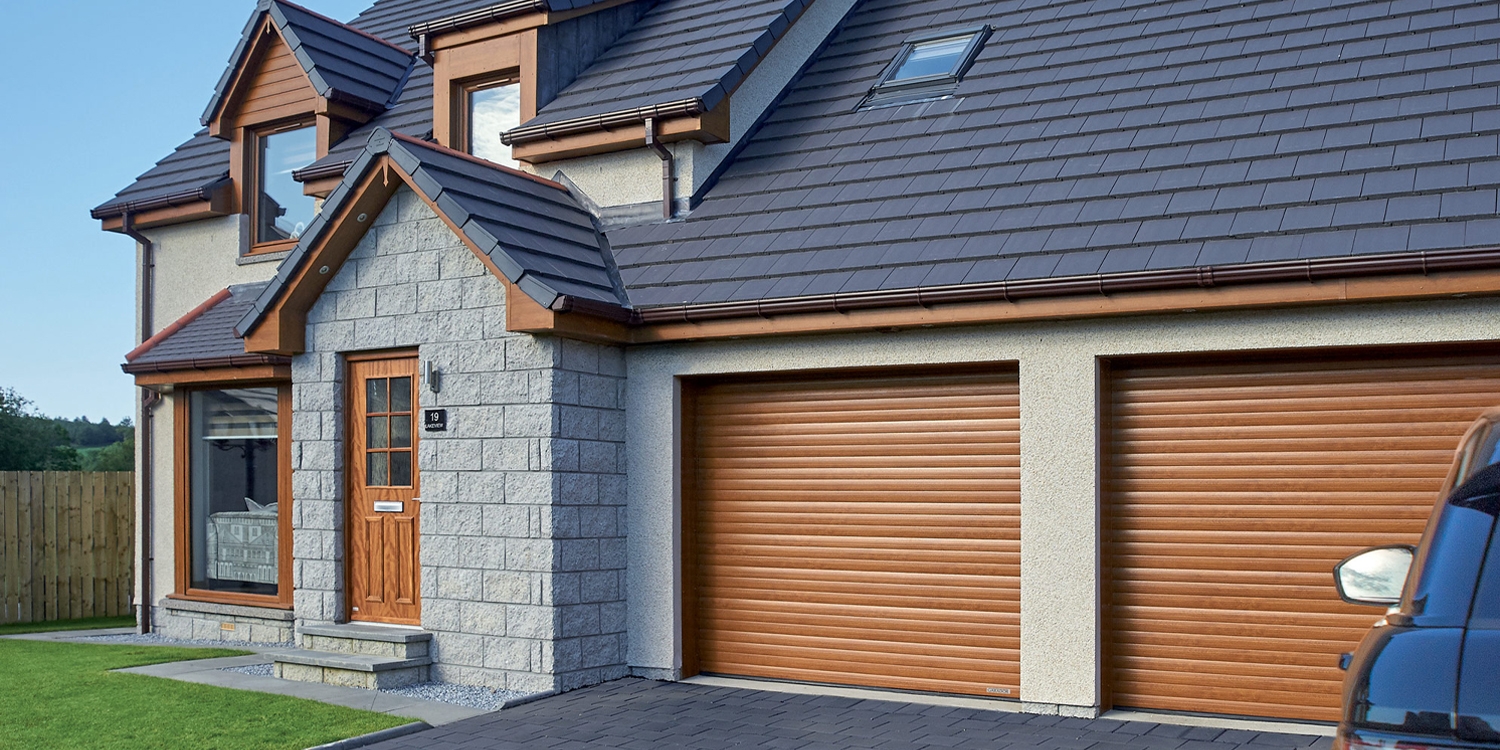 The most innovative of Garador's collection, the GaraRoll Rolling Garage Door exudes intelligence. Manufactured from insulated aluminium laths; this compact garage door design is perfect for property owners that want to retain access to the roof or ceiling area of their garage, and also coastal properties thanks to its rust-resistant laths. Uniquely operating like no other garage door available on the market, the spring-assisted mechanism helps to vertically lift each lath and roll them into the storage box at the head of the garage door. The benefit of this extraordinary mechanism comes in the reduction in the level of strain placed upon the electric motor. This not only prolongs the lifespan of this unit but also allows for simple manual hand operation without the need for a hand crank. Delivered as standard with an electric operator and two handsets, GaraRoll doors also include an internal wall button partnered with a courtesy light for easier visibility. Available in a wide selection of colours and also a timber effect foil coating option, this innovative garage door system can be tailored to fit your property's design scheme
Sectional Garage Doors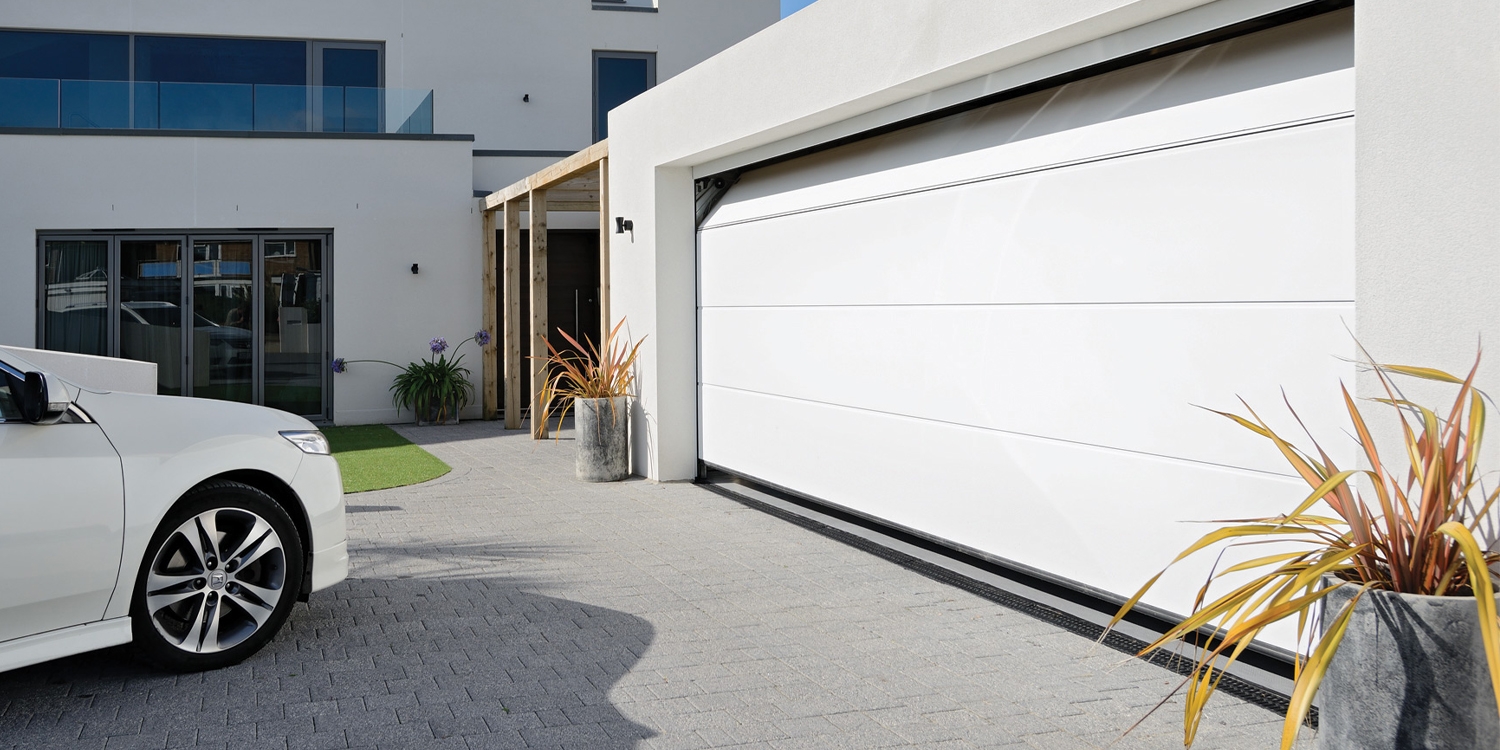 Boasting incredible engineering ingenuity, Sectional Garage Doors are popular for their intellectual functioning and incredible security. Split into sections that run back into the garage along the vertical and then horizontal tracks; the vertical rise of the door leads to no loss of driveway space and leaves the full width of the garage for larger and wide vehicles. Including the option of a classic design without insulation and a premium design with 42mm insulation, both models feature weatherproof seals on all edges of the door. Available with manual or electric operation, the wide range of choices allows you to pick the perfect door for you.
Side Hinged Garage Doors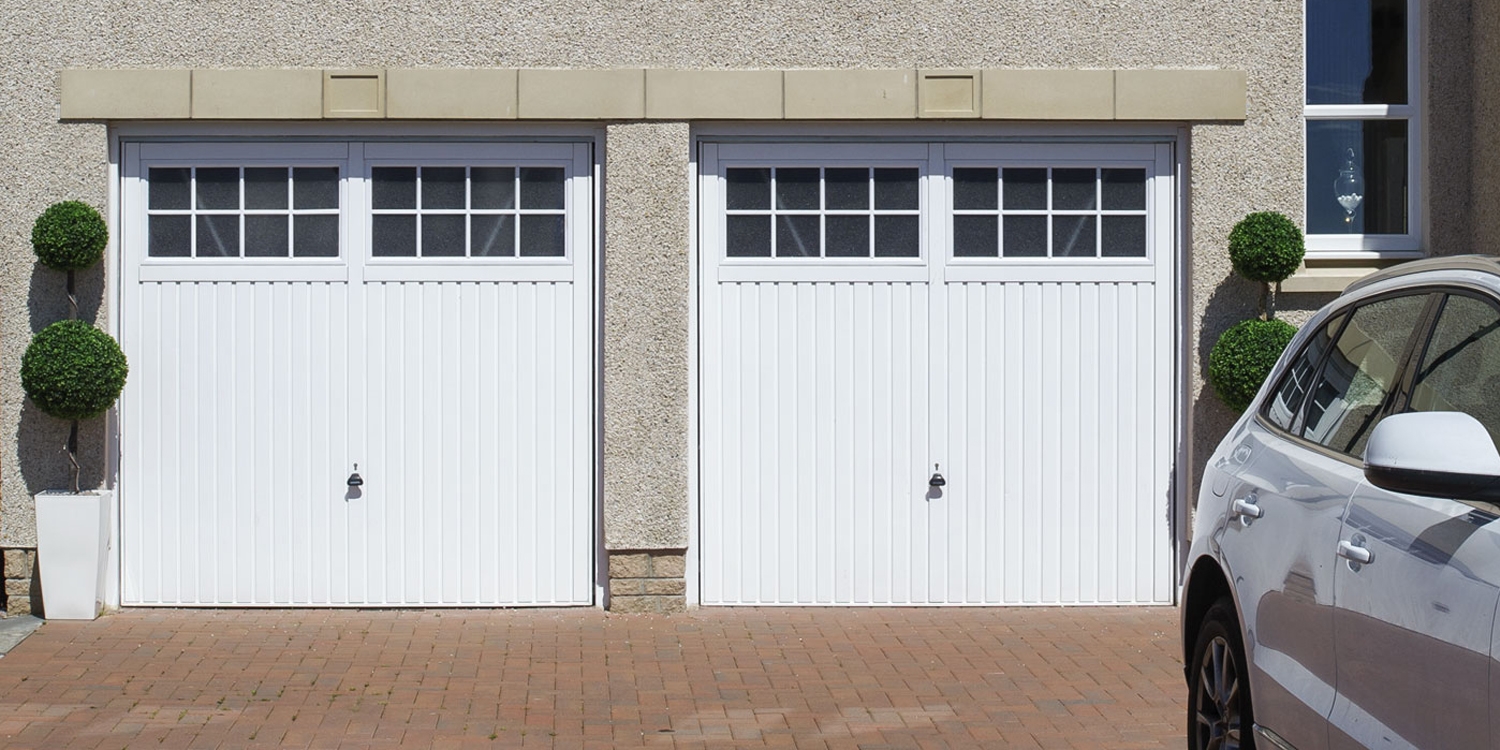 A traditional style no-nonsense design, the side hinged garage doors by Garador are elegant in both their look and their functionality. Opened manually using the handle and shoot bolt latches at the top and bottom, these outward opening garage doors are truly graceful in their operation. The steel hinges are fitted within the frame and are partnered with a centre style on the border of the right-side door, providing added security and preventing forced entry through the locking system. Finished with a weatherproof seal around 3 sides of the garage door, incredible levels of protection from the elements and draughts is a standard trademark of Garador's manufacturing. Available in timber or steel, Garador also offers an outstanding collection of different sizes and colour finishes to fit your property aesthetic.

For more on Garador and the garage door options open to you, visit your local Boys & Boden branch and speak with the helpful staff. To locate your nearest store, try our branch locator map here.