Armorgard Tuffbanks;
Special Offer At Boys & Boden
Your work tools and equipment deserve the very best protection, they deserve an Armorgard Tuffbank; select models on offer at Boys & Boden now. Holding accreditation from Sold Secure and Secured by Design, the Police preferred specification, Armorgard Tuffbanks are one of the most secure storage solutions available.
A tough anti-jemmy system with specialist plating prevents the lid from being forced open and a reinforced 5-lever deadlock means the box is only open when you want it open. The lid features hydraulic gas arms for easy opening and a unique anti-slam system that prevents the box from closing suddenly or unexpectedly. Armorgard Tuffbanks can also be mounted to flat surfaces with a mounting kit for added security.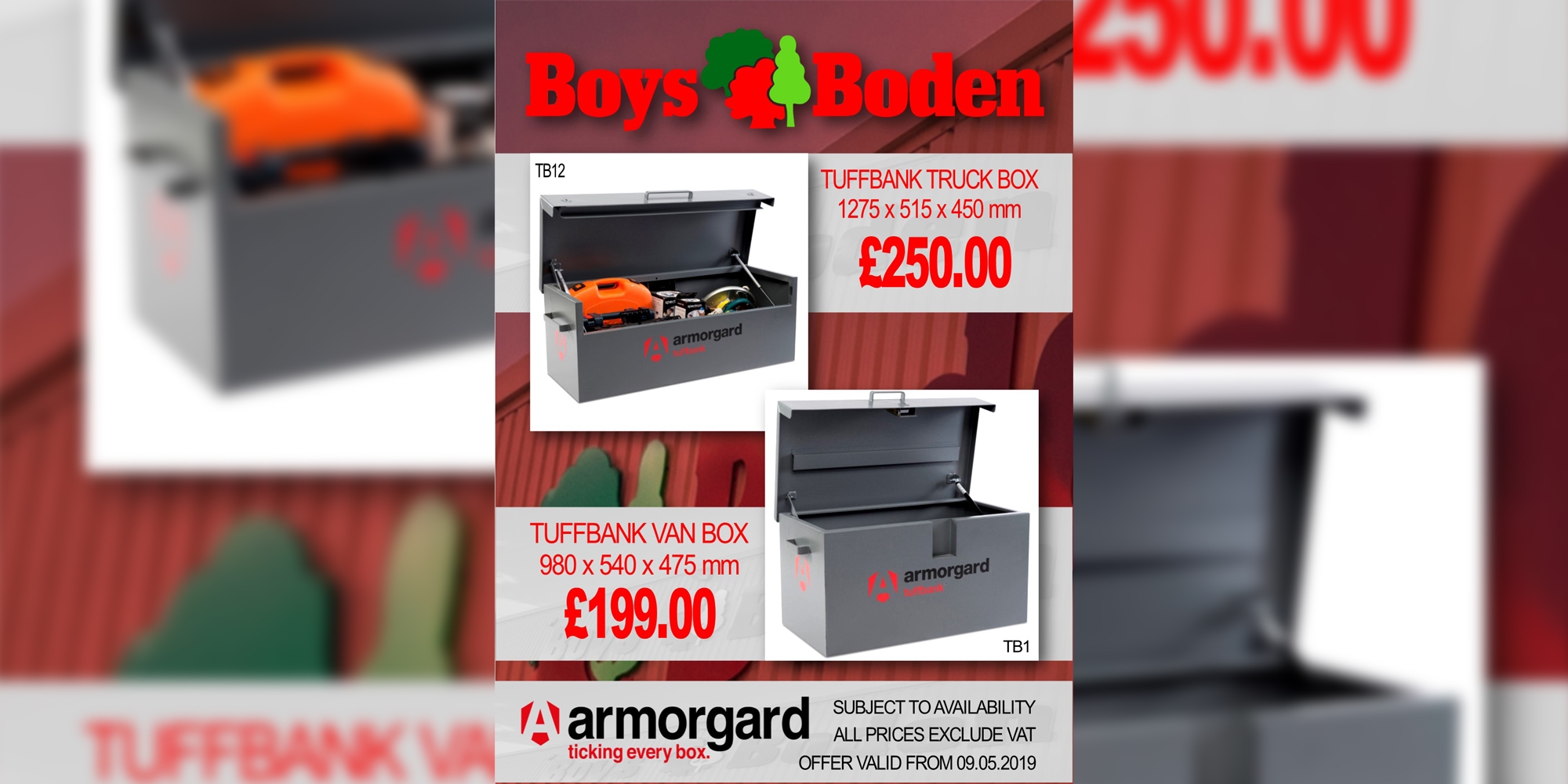 Tuffbank Offers
The Tuffbank Truck Box measures 1,275 x 515 x 450mm and is down to just £250,
while the Tuffbank Van Box measures 980 x 540 x 475mm and is on offer at £199.
These special offers are subject to availability and all prices exclude VAT.
For more on Armorgard Tuffbanks, visit your nearest Boys & Boden today.