Lagan Building Solutions (LBS) are specialists in slate, stone and clay roofing products. A leading supplier of clay roofing products, LBS boasts a selection of beautiful ranges that are ideal for the British climate
The LBS Snowdon range offers a gorgeous choice for roof tops that imitates the aesthetic of authentic natural slate while offering all the durability of an interlocking clay tile. The Snowdon is a large format interlocking tile, that has been specifically designed to look like a natural slate from the mountains for which it is named. Boasting a riven textured surface, rectangular format and dressed edges; this tile looks sharp and lasts with a permanent unfading colour. The interlocking system means the Snowdon is quick and easy to install, requiring only 10.5 tiles per M2. In terms of durability, the Snowdon has been fully tested by Lucideon, the UK's leading clay tester, and comes with a 60 year guarantee; proving the faith of LBS in the product.
Key Benefits:
Stunning natural black slate effect roof
Permanent and unfading black colour
Half the cost of a natural slate roof
60 year guarantee
Maintenance free
Easy and quick to install only 10.5 tiles per sqm
If you are looking for a greater degree of customisation, the Shetland clay tile may be for you. Also by LBS, this interlocking flat clay slate has a smooth contemporary finish and is available in a variety of unfading colours. The Shetland is a large format clay interlocking slate exclusively available from LBS. It gives a neat finish and is extremely cost effective with under 10 tiles per M2. Much like the Snowdon range, this is a durable product designed to last a lifetime, coming with 60 year guarantee to prove it. Easy to fit, the Shetland has a generous batten gauging tolerance of 40mm which eliminates labour and wastage.
Key Benefits
Flawless smooth finish
Less than 10 tiles per sqm
Permanent Non-Fading colour
60 year guarantee
Available for immediate delivery
Range of colours available
Accessories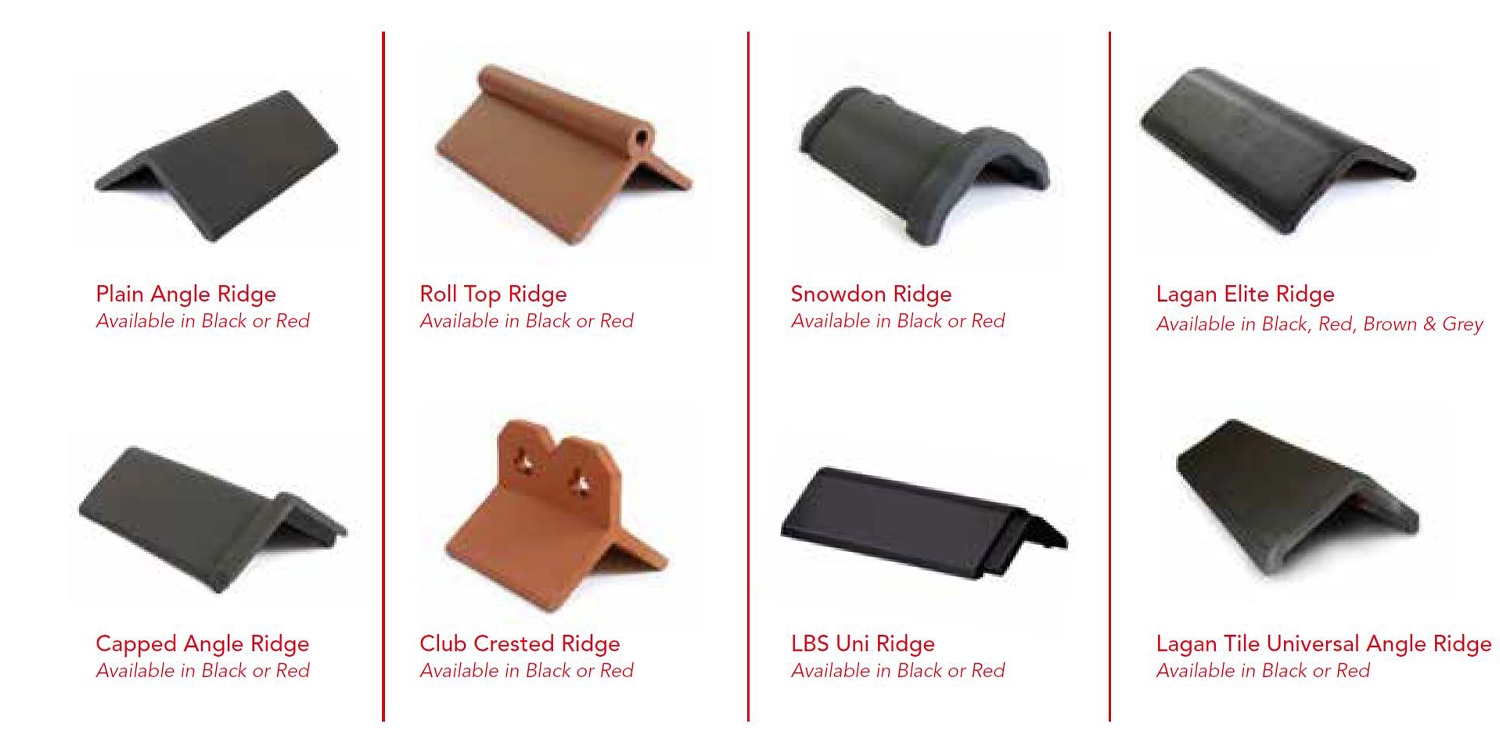 To complement these high-quality ranges, LBS also provide a vast range of roofing accessories to complete the roof your desire.
RIDGE TILES (CLAY, CONCRETE & SLATE)
LBS offer a comprehensive range of ridge tiles manufactured from clay, concrete and natural slate. These ridge tiles are available in a variety of formats and colours, ready to complement any pitched roof beautifully.
FIXINGS
A selection aluminium clout nails, tile clips, eaves clips and verge clips are available.
VENT TILES
The LBS range of vent tiles including In-line vent tiles, which provide a discreet and unobtrusive ventilation. These vents are available with adapters and soil pipe terminals if required. LBS also provide vent tiles suitable for Heat Recovery systems.

OVER FASCIA VENTILATORS
This product sits on top of the fascia board and discreetly ensures a positive passage of airflow into the roof space, between the felt and the fascia board. This helps to prevent moisture build up and other issues such as mold.

RAFTER ROLL
This product is designed to keep the attic insulation back from the eaves of the building, whilst allowing for the free flow of air from the soffit/fascia ventilators into the attic space.
DRY RIDGE FIXING SYSTEMS
The last few years has seen a movement away from traditional mortar fixed ridge tiles to a dry fix method. In addition to providing a more secure fixing system, this method of ridge fixing also facilitates continuous high-level ventilation.
BREATHER MEMBRANES
LBS provide a range of breather membranes designed to provide energy efficiency and offer durable protection against condensation, water and air filtration.
For more on LBS and the vast selection of pitched roofing products available at Boys & Boden, locate your nearest branch with the locator map and give your specialist Boden Roofing team a call.